Today is my beloved country's National day. But most swedes doesn't know why we celebrate the 6th of June, except that its "The Swedish flag's day".
Gustav Vasa who was chosen to be king of Sweden on the 6th on June 1523, right after Sweden fought its way out of the "Kalmarunionen" (a union between Sweden, Denmark and Norway that lasted 1397–1523).
Gustav Vasa
Sweden also got to "1809 års regeringsform" on 6th of June 1809 which was the Swedish

constitution until 1974 when they changed it to what its is today.
1916 we founded the "Swedish flag's day" even though we have celebrated the 6th of June longer than that! Not until 1983 did we started to call it our National day. And the National day was chosen as Bank holiday in 2005.
Our day has been chaotic I can tell you! First of all, central Stockholm is horrible during these sort of celebrations, its people EVERYWHERE! Me and my son hardly got through the crowds of "Gamla Stan". We met up with some friends and ended up in the royal palace looking at Knights armours and Golden furniture, my little boy wasn't that pleased (still too little to enjoy it I guess). So we went to have lunch and then moved on home. I'm sad to say I didn't take any pictures, all my time went to chase my son that tried to sneak away in the crowds.
Hope you all have a nice and sunny day!
And here is some photos of Sweden for you!
East Coast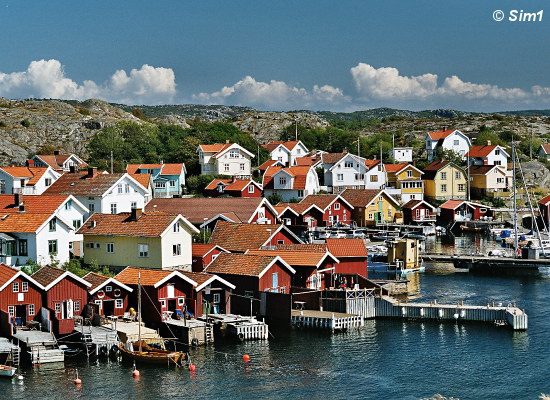 West Coast
The Royal Palace in Stockholm
<<<<AND SOME HUMOUR FOR YOU!